Multiple award winning platform

Innaugural MasterCard Foundation Fellowship winner (2023)

Winner of the Future of Work Injini EdTech competition (2022)

Winner of the GESA (Global EdTech Awards) for South Africa (2022)
Built to
support

at every stage of the journey
Increase self-knowledge
Yenza assessments help you build self-knowledge, which is a critical step in making the right career choices. By gaining a deeper understanding of your passions, values, personality, and strengths, you can align your career goals with your personal goals and find a fulfilling career path.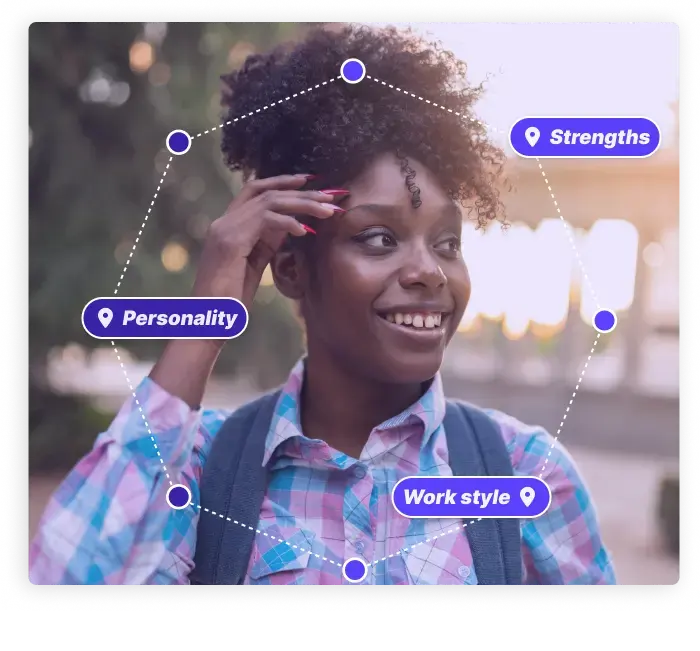 Develop skills
Yenza brings you free access to thousands of highly credible online courses from personal development, and soft skills to any technical skill across any industry from our trusted skills partners. Gaining the critical skills you need to reach your career potential has never been easier.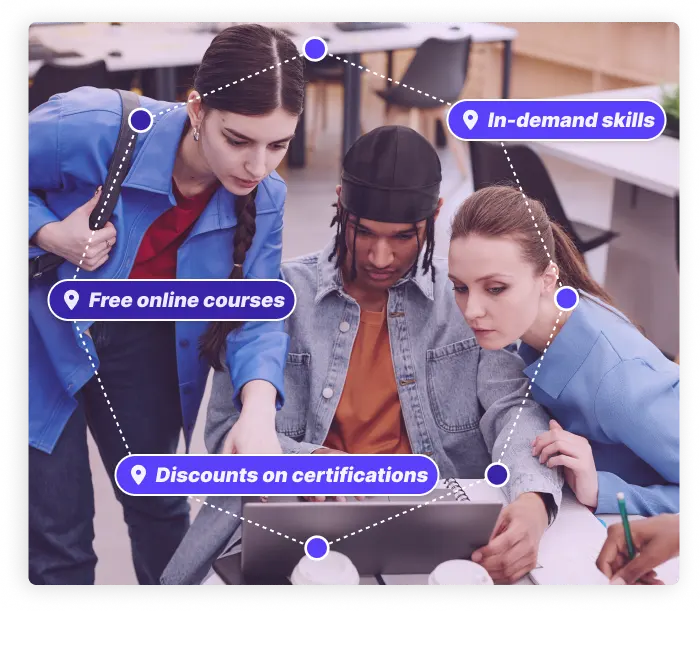 Who we help
Schools
Subject and tertiary guidance

Admin dashboard and cohort insights

Teacher training and support
Students
Make better career choices
Counsellors
Self-directed, streamlined process
Parents
Tools to support any career

Save time, money, and headache
If you are an interested institution
Where Yenza takes the lead
Assessments
Traditional assessments are long, boring, complex, and outdated. Yenza takes an integrated approach to understanding people and innovates to bring you the fastest, most engaging, and scientifically accurate assessments.
Recommendations
Yenza provides highly accurate, personalised recommendations to individuals. We do this by integrating assessment results across key areas and then using algorithms to triangulate data to make accurate recommendations.
Experience
Typical career services take the fun and the excitement out of the experience. Using Yenza is like using the latest app where the journey is intuitive, engaging, and highly motivating, which leads you to take action towards your career goals.
Skill Development
Yenza goes beyond career guidance to assist you in career development. Developing skills is important, but developing the right skills that are seen as credible in the job market leads to tangible results.
Member Benefits
Yenza provides you with lifetime access to benefits that go well beyond the Yenza core services. Yenza Upliftment partners offer all the career support someone would need to go on a successful career journey.
Credibility
Yenza is a multi-award-winning platform and works with hundreds of the top schools across the country. Our team includes leaders and experts across technology, career development, education, and psychology.
Affordability
Yenza's mission is to democratise high-quality career services in order to support our youth in reaching their career potential. We build everything ourselves in order to make this dream a reality.
Technology
Yenza is a technology-based company with a strong theoretical foundation. We utilize the latest in data science and user experience, all based on gold-standard frameworks.